9" GPS/Fishfinder with HyperVision Sonar!
If you're looking for a durable, push button controlled GPS/Fishfinder with exceptional sounder performance, then The Raymarine Element 9 HV with the HV100 transducer is the unit you have been waiting on. The super bright 9" sunlight viewable display provides you with crystal clear sonar imagery and charting views right at your reach. The Raymarine Element 9HV combo unit is a great fit for smaller inshore, nearshore, and inland style boats.
The HV100 provides High resolution CHIRP sonar technology that works together with DownVision,HyperVision, SideVision, and RealVision 3D to bring you unsurpassed sonar functionality. Included with this Element 9HV is detailed Navionics+ mapping that covers US Coastal waters and US Inland Lakes. The Nav Plus charting from Navionics provide spot soundings, markers, buoys, contour lines, tide information and other data needed for navigation purposes.
The Raymarine Element keeps you on target with simple keypad controls and an angler centered LightHouse Sport operating system, so you can keep your focus on fishing, not adjusting your GPS/Chartplotter.

An oversized waypoint key puts you on your favorite spots, while the Element's industry-unique RealBathy personal depth-map generator even lets you make your own high-definition bathymetric maps on the fly. The quad-core processor is lightning quick and allows you to maneuver the menu options without delay.
Included with your Element 9HV is the HV100 transom mount transducer that keeps you ahead of the game. The HV100 provides HyperVision, DownVision, SideVision, RealVision, and conventional CHIRP sonar for the most crisp, clear underwater imagery. HyperVision 3D sonar and CHIRP work simultaneously with higher frequencies to provide a new level of sonar technology to your boat. The 1.2 MHz HyperVision mode offers higher resolution imaging up to 100' for better fish targeting and high-speed bottom tracking. Easily switch to a 350kHz CHIRP sonar for longer range and higher resolution imaging up to 600' below the boat. RealVision 3D sonar offers a better depiction of vegetation, ledges, channel beds, and any contour changes that may affect the type of fishing you are doing.
The Element 9HV has 8 GB of internal memory with room for 10,000 waypoints, 150 routes, and 15 tracks however this can be expanded by adding up to a 32GB sd card. With NMEA2000 connectivity, you're able to easily integrate VHF's, Deading sensors, Engine Data and more!
Raymarine periodically releases software updates in an ongoing effort to provide support for new devices and improve performance on existing electronics. Raymarine's newest software release, Lighthouse Sport v3.9.98 allows users to connect 2 Element displays via SeaTalkng for waypoint sharing (will not support route sharing or moving waypoints between groups). Autopilot support is another feature provided with the v3.9.98 software release. Elements can now output navigation data to a connected autopilot via Seatalkng allowing users to track to a waypoint or route (does not allow for autopilot control. A control head is required). The latest software update also allows Element units to connect to the Wireless Quantum Radar via Wi-Fi (Elements cannot support MARPA). Software updates are free and accessible through Raymarine's website or direct to your device via WiFi.Software update may be required.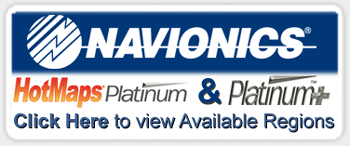 Raymarine Element 9HV Ice Fishing Bundle Box Contents
Each Raymarine Element 9HV Ice Fishing Bundle Comes with:
Raymarine Element 9HV GPS/Fishfinder
Navionics Plus Mapping
HV-100 Transucer with 6m cable
Trunnion bracket with mounting hardware
Surface mount kit with mounting hardware
Sun cover
Power / NMEA2000 1.5m cable
Documentation pack
Transom bracket with mounting hardware
P-clips with mounting hardware (x5)
Escutcheon plate with mounting hardware
Raymarine Element Ice Fishing Kit (Bag, Battery, Charger, Mount, Ice Fishing Transducer, Float)
Up To a 3-Year Manufacturer Warranty
Size: 11.3"W x 6.3 "H x 2.4"D
Raymarine Element 9HV Ice Fishing Bundle Key Features
9" Rugged GPS with HyperVision Sonar
NMEA2000 Compatible (DeviceNet Micro-C Connection)
10,000 Waypoints, 150 Routes, 16 Tracks
Detailed Navionics + Maps for Coastal and Lakes throughout the U.S. and Canada
HyperVision 1.2MHz Sonar with CHIRP, DownVision, SideVision and RealVision
Raymarine Element
| | | | | | |
| --- | --- | --- | --- | --- | --- |
| # Of Waypoints | # Of Routes | Track log | Receiver Type | Display Size | Manuals and Instructions |
| 5,000 | 50 | 10,000 points, 15 saved tracks | 10Hz GPS receiver | Color 9" Diag. 800 x 480 | Click Here |
Product Accessories for Raymarine Element 9HV Ice Fishing Bundle
Similar Products and Value Bundles
Raymarine's Element 9HV with 9" display ships with Navionics + maps for detailed U.S. and Canada Coastal and Lake Mapping. Includes HV100 Transom Mount transducer providing HyperVision, DownVision, SideVision, RealVision, conventional CHIRP sonar and Water temperature, all in one, for the best underwater imaging!
RAE7053405NAG

MAN#

E70534-05-NAG

ID#:

5935
Availability:
Backorder,
Expected 6/9/2021
Shipping:
FREE Ground
Shipping!